Hi! My name is Francesco Di Lillo, and I am a Business Intelligence Engineer with more than six years of experience.
Describe your profession to a 6-year-old child.
A Business Intelligence Engineer is someone who helps companies understand and make decisions based on the information they have. It's like being a detective, but instead of solving crimes, they help businesses and organizations figure out how to do better.
I have to use special computer languages and tools to gather and organize data, then, I need to look at it and try to find patterns or important things that can help the company. Sometimes my colleagues ask me very specific questions on what they would like to know/understand better, other times it's my job to figure out what's the right question to answer. Part of my job also involves making graphs or charts to help explain the information to other people.
What is the most common thing people say when they find out what you do?
"Well, that sounds complicated!"
What is the one thing they don't ask but you would like them to?
Most of the questions I see in this interview.
What is the biggest misconception you/others have had about your profession?
That you need to have a relevant education (e.g. Computer Engineering, Data Science) to work in the field. It helps (no doubt on that!), but the best BI Engineers I have met come from different backgrounds: law, economics, and some don't even have a degree! What makes you stand out in the field is being curious and developing deep knowledge of the business you're supporting, everything else can be learned along the way.
What is the one thing you are most proud of about your job?
Working on big problems surrounded by people who are way smarter than me. It is humbling and inspiring at the same time.
Name the three things that require most of your attention each week.
I need to keep an eye on progress on key projects, keep the data architecture always updated and ready to support our workload, and keep some buffer time to be available in case of last-minute requests or emergencies.
What advice would you give to someone who wants to be successful in your profession?
I'm going to give a general recommendation: try to make the job interesting by learning as much as you can about the business, technologies and objectives. This can help you in inspiring new ideas and innovations for your team.
What are the key leadership skills required to do your job well?
Build relationships, communicate clearly, look around corners, manage time and priorities, think critically.
A good BI Engineer needs to be able to earn the trust of their stakeholders, manage expectations and plan the analytical projects in the best possible way to support the business. Communication is a key skill, which is often ignored in favor of harder (tech-focused) skills.
If you think of successful leaders in your space, what are their leadership qualities you admire?
Creativity, curiosity, decisiveness, open-mindedness, trust.
How would you like your profession to look in 10 years?
Who knows if my profession will still be here in 10 years! It wasn't here 10 years ago; at least not in the way it is now. I'm really curious of how the new wave of generative AI will come into play, I'm very excited about it! I hope it will help business experts, who are less technically skilled, support their organizations and take on some of the heavy (and boring for me) work of building operational dashboards.
Describe how your job can contribute to making the world a better place.
That's a difficult one! I think and hope that having people who are working towards all the data work in answering business questions will help companies in several ways. This could include reducing waste and decreasing their carbon footprint, providing data-driven insights that can inform policies and programs aimed at improving social outcomes, or simply making life easier for customers with a more accurate product selection tied to their shopping habits.
Bio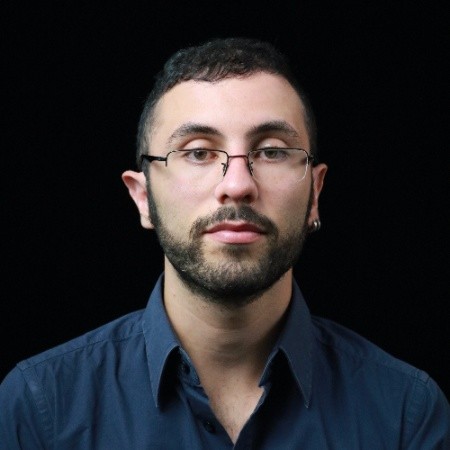 I have extensive expertise in creating and administering clusters, writing complex SQL queries, building reports and developing Python pipelines. Leveraging a range of AWS platforms, I have delivered robust solutions that drive business success.
In addition to my technical skills, I have also played an instrumental role in shaping the culture at Amazon. I have hired and taken part in over 70 interview loops, managed a team, and mentored individuals across the organization. Working with senior stakeholders and data scientists, I have defined the vision for the analytics department, driving innovation and growth.
Prior to Amazon, I worked as a Software Engineer at Zalando, where I was responsible for managing an internal system. My diverse experience in both technical and managerial roles has given me a unique perspective on how to navigate complex challenges and drive results.
Overall, I am passionate about leveraging data-driven insights to create meaningful change and deliver value to the business. I have a YouTube channel where I discuss everything about career, programming, personal finance and share funny vlogs. If you're interested in connecting or learning more about my experience, feel free to reach out! You can start by watching my "a day in life" YouTube video.
See more on LinkedIn.