Hi! My name is Katerina Kotsoni, and I am a Cognitive Behavioral Psychotherapist.
Describe your profession to a 6-year-old child.
When people feel sad or anxious, they need to talk with someone about these feelings. We have a chat together and we try to figure out the best solutions for their problems.
What is the most common thing people say when they find out what you do?
A common response is "Oh! This must be hard. How can you stay well when doing such a job?"
What is the one thing they don't ask but you would like them to?
What do you enjoy most about your job?
What is the biggest misconception you/others have had about your profession?
Sometimes, people expect a Psychotherapist to give them solutions to their difficulties and know the answers to their hardest questions. Actually, most of the time we don't, and even if we may have some hypotheses about what could help, our job is to enable people to find their own answers and paths.
What is the one thing you are most proud of about your job?
Each and every time a person realizes something new about their lives it is a big moment for me.
Name the three things that require most of your attention each week.
Listen empathetically, care about others and take care of myself.
What advice would you give to someone who wants to be successful in your profession?
Being a Psychotherapist means that you are there for others when they are vulnerable and need guidance and support. You need to have your batteries full to be able to be good at this job and you need to continuously train and get support from your supervisor and colleagues.
What are the key leadership skills required to do your job well?
Communicate clearly, develop people, listen actively, think critically.
As a Psychotherapist, you need to empathetically listen to others to help them make better sense of their difficulties and themselves. You also need to bring the information they share together and help them see things in a different light.
If you think of successful leaders in your space, what are their leadership qualities you admire?
Curiosity, humility, kindness, open-mindedness, willingness to learn.
How would you like your profession to look in 10 years?
I hope that in my country, Greece, there is more clarity about the role of Psychotherapist and other professionals with similar roles. People need to be able to trust that we have thorough training and adequate supervision to provide a high-quality service.
Describe how your job can contribute to making the world a better place.
When a person starts to feel better and know themselves better, they can build healthier relationships with themselves and others. These relationships can be the base for happier people and communities.
Bio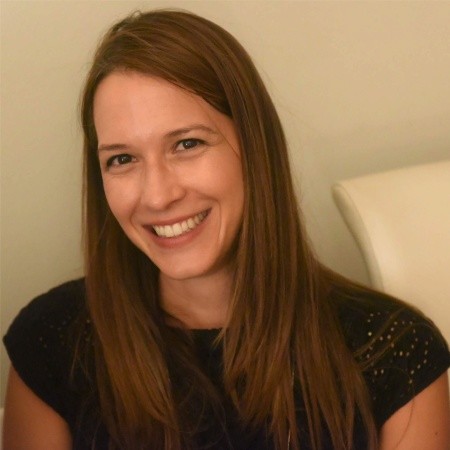 I work as a Cognitive Behavioral Psychotherapist with individuals or couples presenting with various difficulties such as social anxiety, generalized anxiety disorder, obsessive compulsive disorder, post-traumatic stress disorder, depression or personality disorders.
My clinical practice is informed by Cognitive Behavioral Therapy, Schema Therapy and Positive Psychology, as well as third-wave treatments, such as Acceptance and Commitment Therapy and Compassion-Focused Therapy.
I studied Psychology (BSc) in Greece and continued my postgraduate studies in the United Kingdom. I have been trained as a Psychotherapist in Cognitive Behavioral Therapy, Behavioral Couples Therapy and more recently I am attending training in Schema Therapy.
To pursue my academic interests, I completed a PhD on how Positive Psychology contributes to the management of common mental health disorders. I have worked and studied in Greece and United Kingdom and although I'm based in Greece, I work with people living around the world.
All my professional activities are focused on supporting people dealing better with their emotional difficulties and I strive to support them reaching their full potential.
See more on LinkedIn.